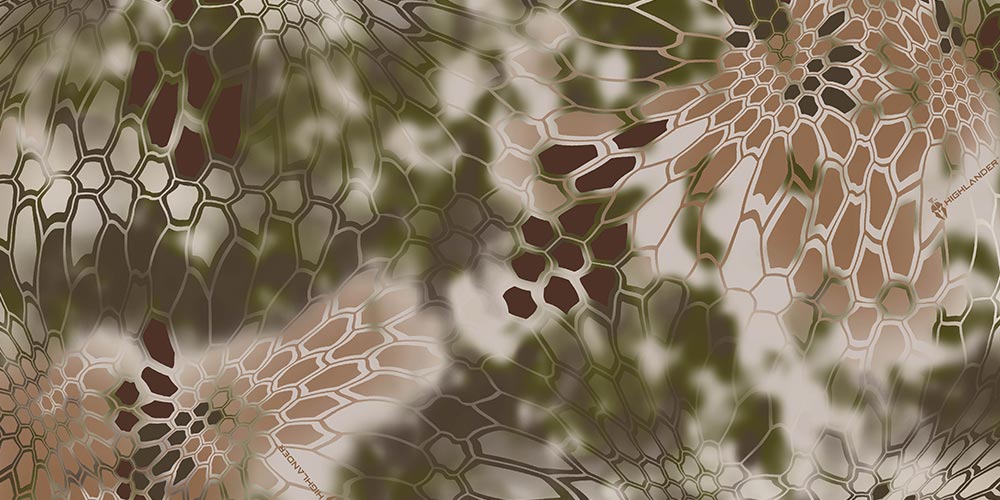 Kryptek Camo's flagship pattern is without a doubt, Highlander. The unique approach that set Kryptek apart from the rest is that they took inspiration from military experience and tactical concepts and applied them to camouflage that works effectively for hunting any other outdoor activity. This is why Kryptek's motto is "Battlefield to Backcountry".
Highlander is their well-rounded, intermediate camouflage that contains just the right tones to make it effective in the widest range of environments possible. The design contains dark browns alongside lighter tan areas, mixed in such a way that the breakup looks natural and in repetitive. The background contains a variety of green hues to allow the pattern to blend in with even remotely forested areas. Kryptek defines Highlander in the following:
Specially designed for those geographical regions and elevations that are varied. Kryptek Highlander™ increases stealth when pursuing a wide range of quarry in mixed terrain.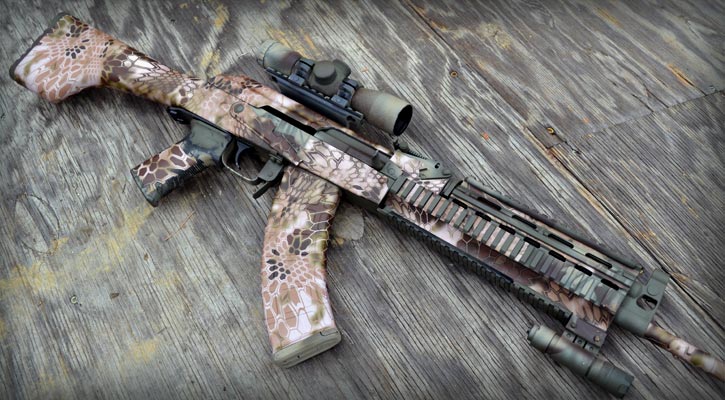 Kryptek Highlander is the fan favorite among all of the other amazing Kryptek Camo patterns.
The unique design found in Highlander sets it apart from traditional stick and leaf camouflage. Kryptek took inspiration from artillery camouflage netting to create a muilti-layered hexagonal design that gives the appearance of three-dimensional depth to an otherwise flat surface. It has been tested and proven by the Department of Defense that subjects wearing Kryptek Camo took longer to locate.
Highlander is a great choice if for those who love the outdoors, but are drawn to the a tactical design instead of traditional foliage. Kryptek has been tested and proven to work effectively for military professionals, seasoned hunters, and outdoor enthusiasts. What works for even the most hostile environments is also a great option for the casual backcountry hiker.