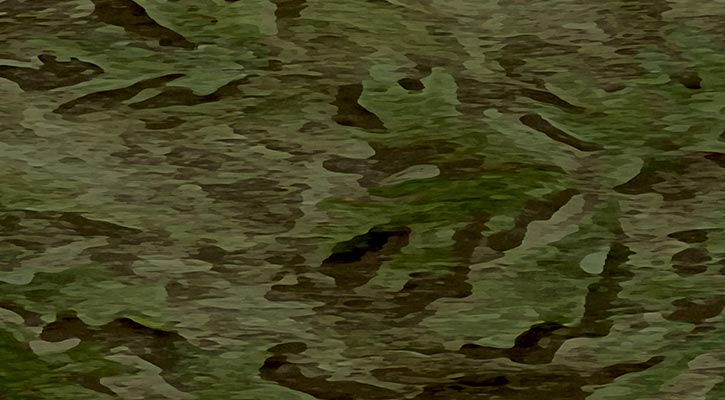 Advanced Tactical Concealment System (A-TACS) designs camouflage patterns for complete concealment. A-TACS FGX (Foliage/Green) is a vivid and fresh camouflage pattern designed for the tropical and forested area. Because of this, A-TACS FGX makes a great pattern for hunting as well as for tactical applications.
The organic breakup in the design makes this camouflage effective in the widest range of landscapes possible. Once of the major advantages of A-TACS Camo is the feature of macro and micro designs, which allows for the best concealment in both distant and close range quarters. A-TACS describes the pattern in more detail:
A-TACS FGX (Foliage/Green) Camo utilizes numerous shades of green sampled directly from a variety of forested and transitional terrain elements combined with various shades of earth, A-TACS FG Camo was developed to be effective in a wide range of temperate environments.

As with the original A-TACS AUX (Arid/Urban) Camo pattern, the organic pixels in the micro patterns are grouped into larger, more defined "macro" shapes creating larger more defined patterns. The larger organic shapes and strategically placed shadow elements within the macro pattern help to create a unique three-dimensional effect when viewed from a distance.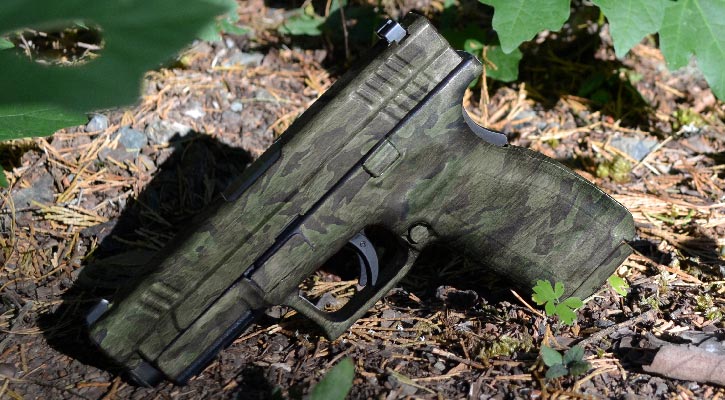 Color quality is of utmost importance when producing GunSkins camouflage wraps, and we've done our best to ensure our templates match officially licensed A-TACS Camo gear and apparel. A-TACS FGX contains lush greens, dark shades, and even come earth tones to achieve an exceptional pattern that is both effective and pleasing.
When A-TACS was founded, their premiere patterns included the AU and FG designs. The goal was, between the two, the patterns could be used on the widest range of environments as possible. Like A-TACS, it's also our goal to encourage complete concealment and protection. You really can't go wrong with A-TACS FGX!