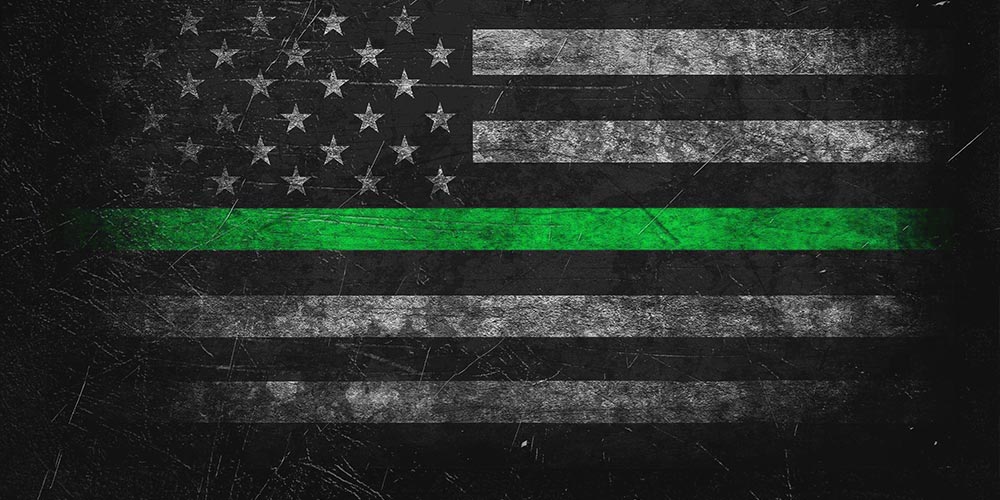 In true fashion of honoring the men and women who serve in the United States of America, we are please to announce the latest of our thin colored line series: Thin Green Line. This variant celebrates those who serve(d) in the US military, through it can also serve to honor the forestry service and border patrol. We tip our hat to all Americans who live a life of service to our country, domestically, abroad, and even in-between.
Our Thin Blue and Red Lines reflect those in association with law enforcement and the fire department. Adding green to the offerings encompasses one of the most patriotic life choices one can make, serving in the US Military. The Thin Green Line can be worn by all service members, regardless of specific branch (ie: Army, Navy, Air Force, etc). The United States boasts one of the most prestigious military forces in the world and it's not without the blood and sweat of our hard working men and women.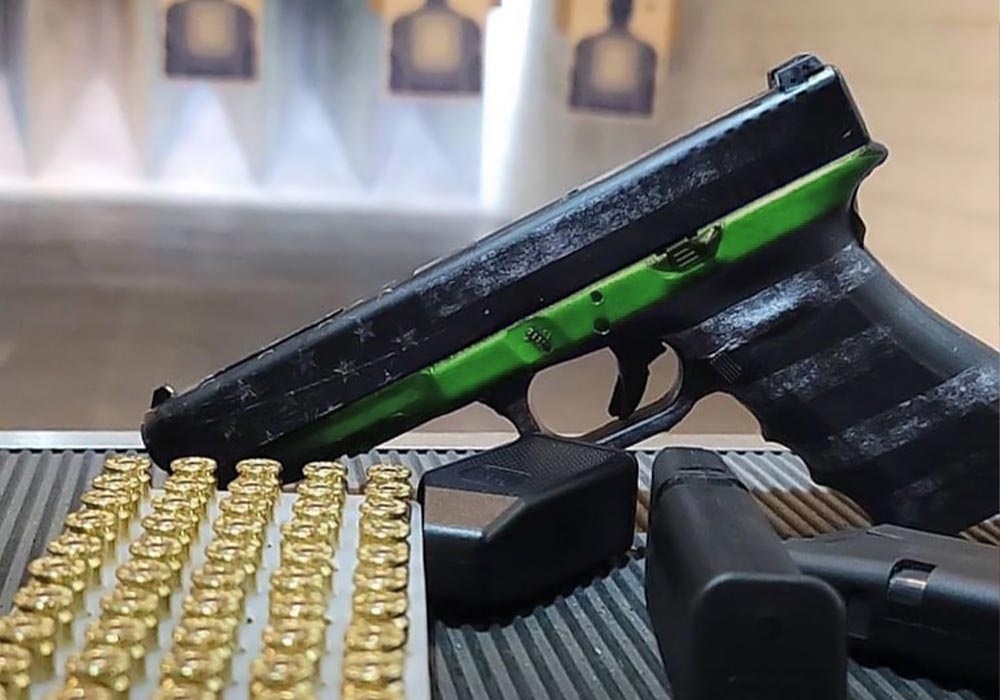 We Salute You
Active Military service members carry government issued firearms that are not allowed to be wrapped in GunSkins. However, everything is game when it comes to personal firearms. This means that active and past personnel who everyday carry would be a great candidate for a Thin Green Line Pistol Skin. Recreational and competitive shooting is important to keep one's marksmanship skills in the green, and GunSkins can take it one step further by adding some green to the rifle as well!
If you have a family member or friend who served, consider honoring them with a Thin Green Line skin for their personal weapon of choice. We have them available for the AR-15 platform in the form of Mag Skins, Magwell Skins, and entire Rifle Skins. They are also available in Pistol Mag Skins and the full Pistol Skin. The Thin Green Line celebrates the men and women who served, as well as shows appreciation for the stars and stripes in tactical fashion!