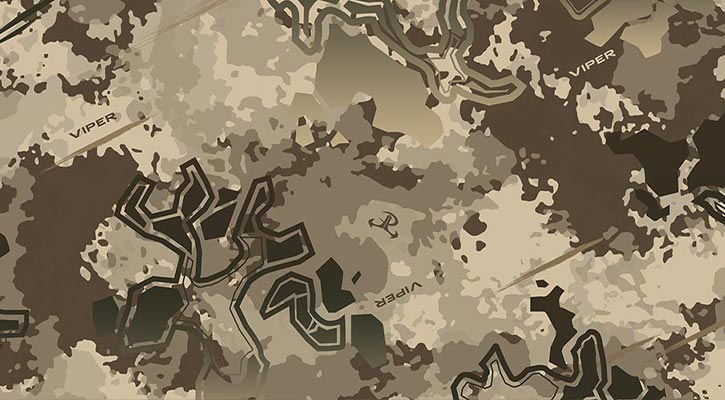 When it comes to camouflage specifically designed for big game hunting, TrueTimber has several great designs to chose from, one of which is the one-of-a-kind Viper Western. This pattern features a very abstract tactical design with earthy brown and tan tones for use in dry, urban environments. Like the dry desert snake the pattern was named after, Viper Western is for those who wait in anticipation, striking at just the right moment for victory.
You can expect the same level of design detail in Viper Western as you would in any other traditional camo pattern from TrueTimber. The artwork is multi-layered, with organic breakup of contrasting dark and light tones in the background, angled slash lines in the middle, and geometric lines and solid shapes to give a loose impression of snake scales. No other pattern on the market today contains anything resembling this new and unique aesthetic.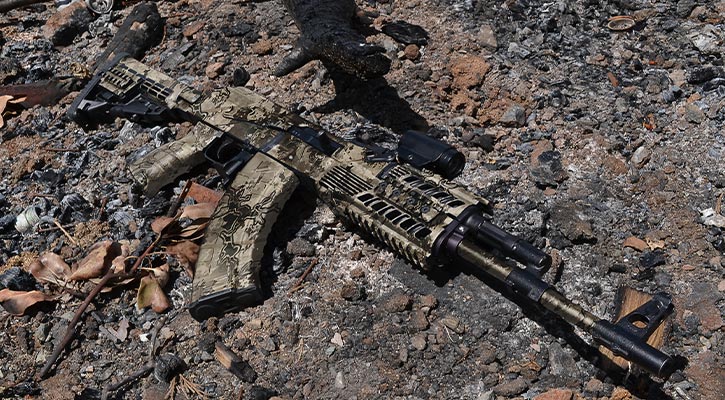 TrueTimber Viper Western is for the serious hunter who looks for prey in the harshest landscapes where survival of the fittest rings truest. Conceal yourself against the hot sand, the rocky bluffs, or the urban landscapes of a demolished or abandoned concrete building. Airsoft and paintball players will appreciate the look and protection that Viper Western brings to the game.