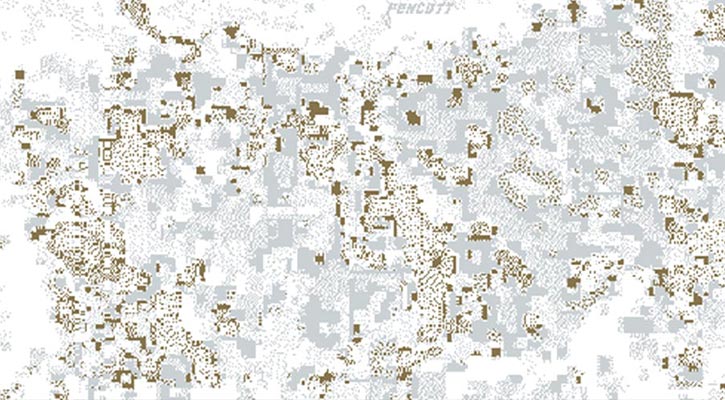 PenCott Camo is "mission critical camouflage". What you wear on both your person and your gear needs to disrupt your shape so you blend into your surroundings. In a snow-filled landscape, you can count on SnowDrift to make you disappear without the need for a blizzard. While we sing about winter wonderlands as if they were nothing more than a blanket of white as far as the eye can see, nothing can be further from the truth. Real snow is dirty, textured, and contain the same shadows and highlights you would expect from any other natural surface.
A truly effective winter camo is not completely devoid of color. If you are hunting prey in the winter, chances are the mountainous region will still contain dry shrubs, dead trees, and other forms of foliage sticking out from under the snow. PenCott adds several tones to their SnowDrift pattern, including greys, tans, and of course, whites to create a pixelated mosaic that, when viewed at a distance, creates an organic breakup of shape and color to effectively conceal the wearer.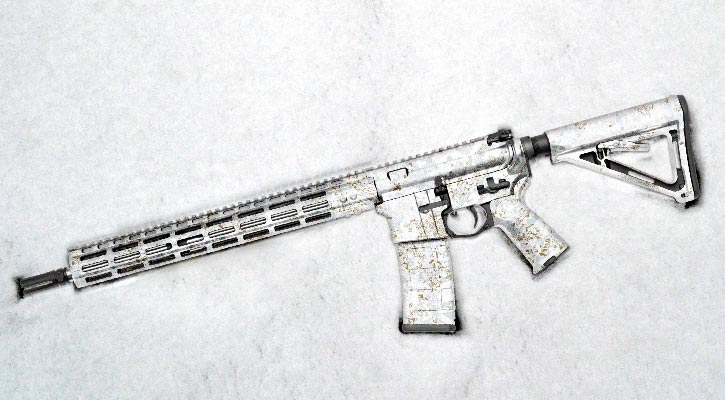 PenCott SnowDrift is for those who forgoe hibernation and choose to endure the harsh elements of snow and ice. It's easy to be stealthy in the dark, using the black of night as cover. The same can't be said when your surroundings are white as snow. If not protected in camouflage, you would stick out like a sore thumb and be go home empty handed. SnowDrift will make sure that never happens!