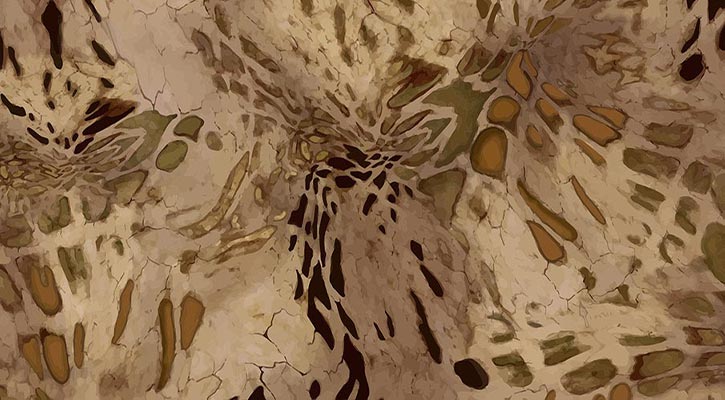 The design for Sand Storm from Prym1 Camo took inspiration out of the playbook from mother nature. Take one of the most successful predators in the wild, the jaguar for example, and emulate their fur design to create a camouflage for human use. The organic aesthetic of Sand Storm out-performs any pixelated or random assortment of shapes and colors; more than your generic camouflage pattern.
Although the name suggests the desert as the ideal environment for use, Sand Storm works remarkably well in any arid or urban setting. Even mountainous and forested regions with little foliage and dry, rocky climates are well suited for these tones. Prym1 Camo boasts versatility and effectiveness for concealment in the widest range of surroundings.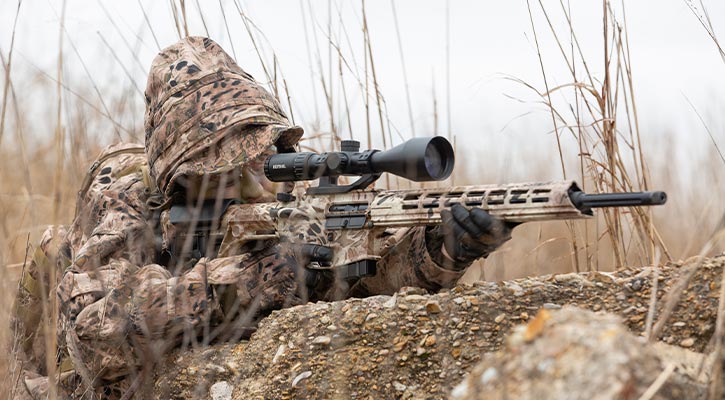 Sand Storm has also been proven to be an effective pattern for waterfowl hunters. The yellow, tan, and brown colors match well against the tall reeds and dead grass for successful mid-Fall to late season duck hunting. Anywhere there are cut stalks, bare branches, and rocky terrain, Sand Storm will keep you concealed, enabling you to take down your target with the element of surprise.