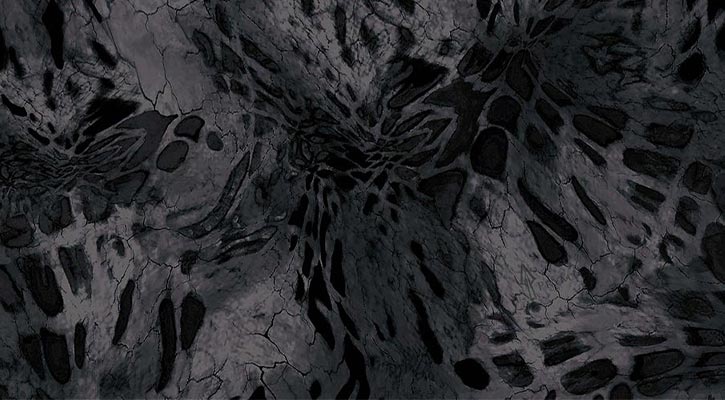 Prym1 Camo's defining feature is the fact that it's a true hybrid camouflage. Fit for hunting, tactical, and recreational purposes, these patterns are designed for a wide array of application and the various colors available enable the user to blend into any enironment. Black Out is an effective night-use camouflage, perfect for special operations or tactical forces, like SWAT Team.
Why Black Out instead of relying on the matte black that comes standard with most firearms? nature seldom comes in solid colors. The texture and breakup from the pattern allows for better concealment. The camouflage artwork contains both light and shadow tones, woven in an organic fashion to resemble that of a predatory animal.
Law enforcement personnel might also be drawn to the practical use for Black Out as part of their evening patrols. Civilians might also find this camouflage beneficial for use on the field during a friendly game of airsoft or paintball. When everyone else is sporting boring factory finishes, or generic sticks and leaves camo, you can become the alpha predator with Black Out from Prym1.