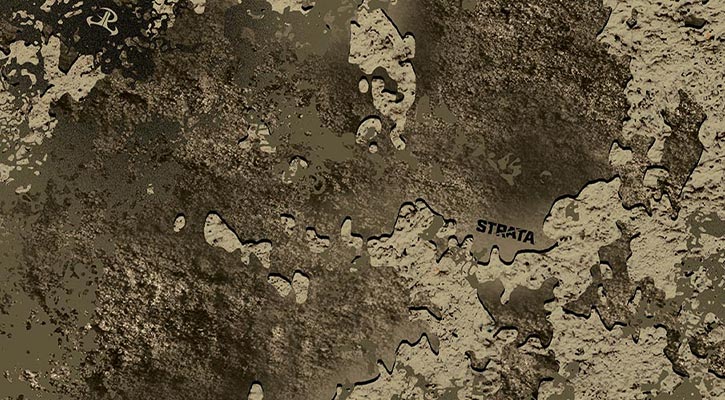 TrueTimber was founded by Rusty Stellers, who for a decade found success as a fabric and textile producer before embarking on a new venture in 2005 to produce their first in-house camouflage pattern, called "Hidden". By 2008, he had an entire line-up of proprietary patterns to offer commercially under the banner of "TrueTimber Camo". The company became one of the fastest growing producers of camouflage designs and clothing.
In recent years, TrueTimber has expanded beyond sticks and leaves and created several new options for a tactical look. Among these, include Strata, which contains a detailed earthy aesthetic that still serves as an all-purpose hunting camouflage. TrueTimber's signature digital macro and micro details are all present, but remixed with organic break-up shapes, shadows, and tones fit for any terrain, coast to coast.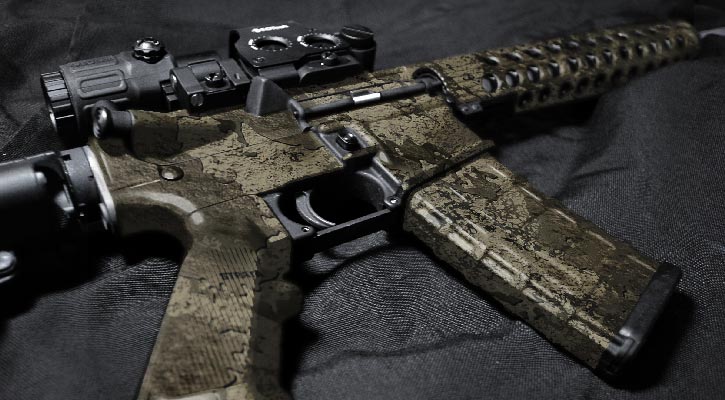 What makes Strata stand out from other tactical camo patterns on the market is the resemblance to topical geography, as if taken from a bird's eye view of a desolate terrain. There are no digital pixels or computer generated geometric shapes, neither of which can be found in nature. TrueTimber Strata makes your firearm and your gear look like they belong in the dirt. Be careful not to drop your gun, you might not find it.