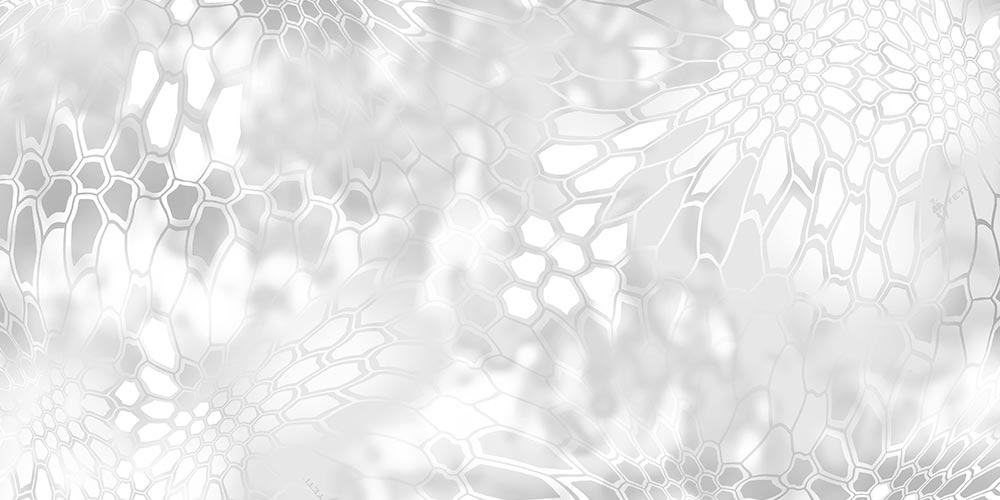 Kryptek Outdoor Group bring proven tactical camouflage to the casual hunting and outdoor market. Their entire line of patterns offer concealment for every type of environment conceivable. Wraith marks one of the extreme options available, suitable for the harsh winter weather and arctic landscapes. With Wraith, you can give the appearance of the cold snow to your firearms and gear.
The design team for Kryptek Camo uses military experience and years of combat in extreme conditions as inspiration for their camouflage. Wraith and the rest of Kryptek's library of camouflage has been tested and proven to be effective in concealment. This makes them great options not only for tactical applications, but for the hunting industry as well. When you need to blend in and stay out of sight, Kryptek will be the right choice. Wraith is described with the following:
When conditions worsen and the temperatures fall, when days are short and the shadows are long. Kryptek Wraith provides concealment when cover is only found in subtle creases of the snow pack.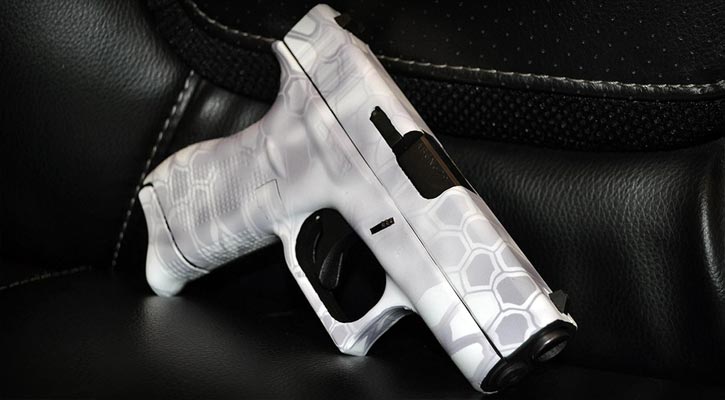 You don't need to be outdoors to appreciate Wraith's sleek design and bold white tones.
Wraith sets itself apart from other "snow camo" in the fact that the pattern uses a weaving hexagonal honeycomb design that fades in and out of a misty, soft, snow-like background. The contrast of sharp lines of the "netting" design sets well against the gradients of the color underneath. In addition to the hexagonal shapes stretching and shrinking in size throughout the pattern, the complete pattern accomplishes what all good camo patterns require: organic breakup and unpredictability.
As a result of these design features, Wraith exceeds in blending into any snow environment. In nature, snow covered landscapes rarely contain just a single shade of white. The variances in pattern's tone do well to emulate natural shadows, texture, and depth. However, Wraith doesn't need to be set against a cold backdrop to see how nice of a pattern is truly is. Kryptek's Wraith is modern, tactical, and very appealing if you're looking to transform a dull and boring black firearm into something with personality and spunk.