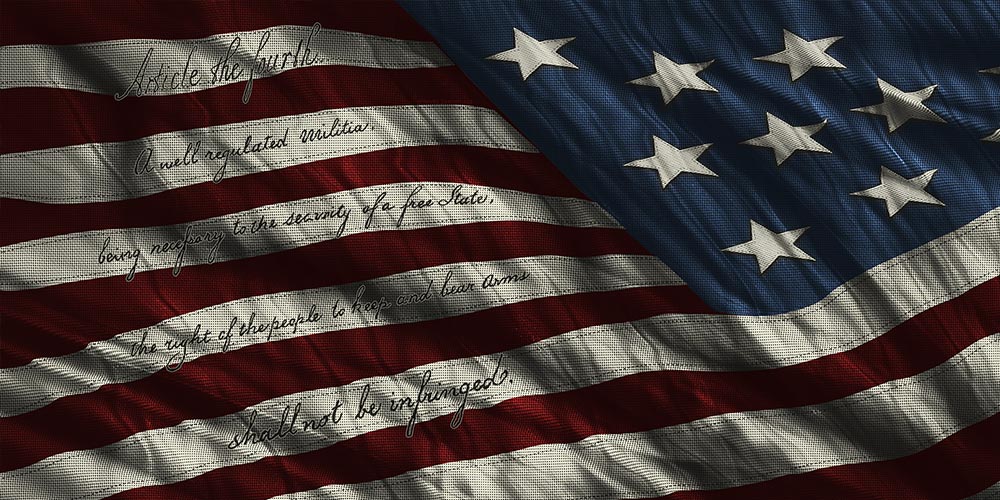 When it comes to patriotic patterns, nothing comes close to the fan favorite, Victory from Proveil Camo. This highly detailed, patriotic American flag pattern features the actual hand written script from the Bill of Rights, namely the Fourth Article, which goes on to be adopted as the Second Amendment.
Article the fourth (The Second Amendment)
A well regulated Militia, being necessary to the security of a free State, the right of the people to keep and bear Arms, shall not be infringed.
Unlike the flat and bright versions of the American Flag as it is often portrayed, Victory is wavy and contains subdued colors. The artwork also contains stitching, fabric texture, and strong shadows to indicate folds and depth. It gives the impression of a flag being raised high and flying as the wind passes through it. Among other patriotic patterns, Victory is the best of the best!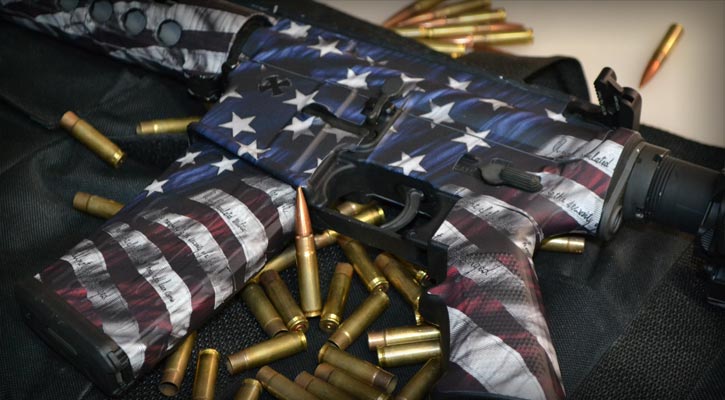 The Victory AR-15 Rifle Skin comes with precut pieces that line up perfectly for a clean and seamless finish.
A common question regarding our GunSkins kit template asks why are the stars in the front? Isn't this backwards to the original design? Yes, that's true but there is a reason our design is like that. Long ago, American soldiers would carry the American Flag into battle. When charging forward toward the opposing side on the battlefield, the flag would be appear reverse as the wind would be push against the fabric, resulting in the stars facing forward. Victory was designed to mimic this effect and that is why GunSkins feature the stars on the barrel and the stripes on the grip or buttstock.
There's no going wrong with the Victory pattern on your firearm or accessory. Proveil Camo excels in creating rich and detailed patterns, and Victory may be their most popular offering to date. It's poetic that the Second Amendment, the right to bear arms, is written on the surface of the American Flag, entirely wrapping your favorite firearm all at the same time. It comes full circle. It happened in 1776 and it's still true to this day, as American citizens we cry Victory!